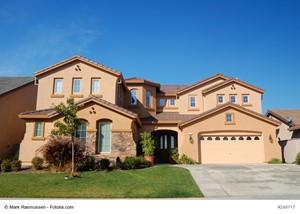 Selling a California luxury home should be simple. However, one of the most common problems associated with selling a luxury residence in Los Angeles, San Francisco or elsewhere in the Golden State involves setting a competitive initial home asking price.
The initial asking price of a luxury home is not necessarily set in stone. But a home seller who fails to define a competitive price risks alienating homebuyers. Perhaps even worse, a home seller risks setting a price far below the current housing market's conditions – something that may cause a home seller to miss out on an opportunity to optimize his or her home sale earnings.
When it comes to establishing a competitive price for a California luxury home, we're here to provide expert insights.
Now, let's take a look at three tips to help you set a competitive price for your Golden State luxury residence.
1. Analyze Housing Market Data
The California luxury housing market may appear complex at first. Fortunately, plenty of real estate data is available that you can use to understand how to effectively price your Golden State luxury house based on the current housing sector's conditions.
Take a look at the prices of available luxury houses that are comparable to your own in your city or town. With this information, you can narrow the price range for your Golden State luxury residence.
Of course, keep in mind that the prices of luxury houses in California may vary based on the city or town. For instance, a luxury home in San Francisco may be more expensive than a comparable luxury residence in Oakland. But if you examine a wide array of housing market data, you can gain the insights you need to determine a competitive price for your California luxury house.
2. Conduct a Home Appraisal
A home appraisal represents a valuable learning opportunity for a California luxury home seller. The appraisal requires only a short amount of time to complete and enables you to obtain expert insights into your residence.
After a home appraisal, you'll receive a property valuation. Then, with this property valuation, you can establish a competitive price for any California luxury house, at any time.
3. Consult with a Real Estate Agent
A real estate agent with California luxury housing market expertise understands the ins and outs of selling a top-notch residence. Therefore, he or she can help you achieve the best-possible results throughout the California luxury home selling journey.
For instance, if you want to sell your Beverly Hills luxury home, a real estate agent first will meet with you and learn about your home selling aspirations. He or she then will assess your luxury residence and offer pricing recommendations. And once you receive an offer on your Beverly Hills luxury house, a real estate agent can help you determine whether to accept, reject or counter this proposal.
Work with a California real estate agent today, and ultimately, you can get the help you need to optimize your earnings from your Golden State luxury home sale.